Welcome to Nelson Avenue Daycare!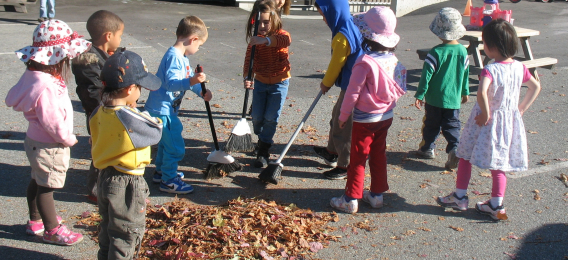 In our attempts to value each child and demonstrate God's love to each one, the staff members observe and collaborate together to determine and follow the children's interests. Hence, our curriculum is not necessarily theme oriented; rather, the children's interests drive it. Children's development in all areas is greatly enhanced when they are interested in what they are learning. Staff members observe and web together to determine interests. They then provide provocation to either determine interest or extend an interest. In this setting, problem solving by the children is valued and the teachers act as mediators, asking questions to help solve conflicts and aid in understanding.
Nelson Avenue Daycare is a licensed group centre located in Burnaby, British Columbia, Canada.
PROGRAMS OFFERED
Daycare :
for children 30 months to five years old
School Age Care :
for children in Kindergarten through Grade 7 attending Marlborough School
FEE SCHEDULE
(as of February 1st 2017)
Daycare
:
30 months to 3 years $875, 3 to 5 years $775
School Age Care : $410
HOURS OF OPERATION
Monday through Friday, 7:00am to 6:00pm
We are closed all Statutory holidays including Easter Monday, and December 24th to January 1st.
LOCATION
We are located at 5825 Nelson Avenue, Burnaby, BC, Canada
For more information about our programs and/or setting up a tour of our facility please contact our Director,
Julie Brown
, at
604-439-9263
or click
Send a Message
to e-mail us.
*To be added to our wait list please be sure to include the following information: Parent's name, child's name and birth date (please include year) and phone number.